Koestraat Campus
The Koestraat campus consists of four floors and has no less than 120 studios. HZ University is across from the campus.
In addition to single studios, there are 16 shared studios, also called 'twin rooms'. In the twin rooms, the students have a room of their own. The facilities are shared with a fellow student.
Specifications
All single studios (smart cubes) have a bedroom, bathroom with toilet, sink and shower, and a kitchen unit consisting of storage cabinets, an extractor hood, a sink and worktop. Many studios have kitchen equipment such as a built-in fridge.

The studios have a surface area ranging between 14 m2 and 39 m2. All studios have their own letterbox and doorbell, excluding the twin rooms.

The studios are unfurnished. Every year the Housing Affairs Council (HAC, part of UCR) holds a furniture fair called the Furniture Fund, where students can buy second-hand furniture at great prices.

Students can also rent a complete furniture set through a company called Student Furniture Holland. Students will be informed in advance about the possibilities and the final order date.

Each floor has a shared living room where fun social activities are organised. There is an indoor bicycle storage area on the ground floor. In addition, each floor has a laundry room with three washing machines and three dryers.

Cleaning your studio is not included in the rent/service charges. This means that you need to clean and tidy your studio yourself.

The basic rent may vary, depending on the size of the studio. Every year, the government determines the percentage by which the rent may be increased.

This means that the rent can be adjusted on a yearly basis. The price of the studios is about €435 per month. Some studios can be more expensive. All studios have their own letterbox and doorbell. You may be eligible for housing allowance. Click here if you want more information about applying for housing allowance.
University College Roosevelt | Student Housing | Koestraat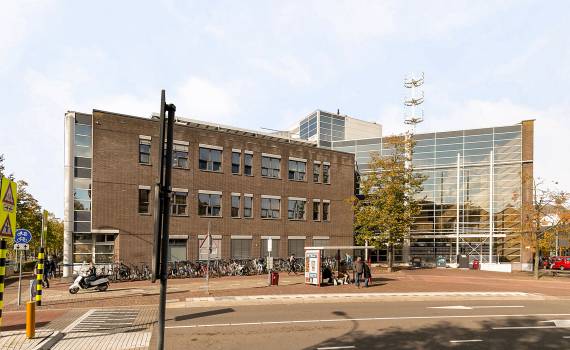 Price per month:
€ 435,00 excl.