Online portal
Preferred campus and/or room
As soon as you fill in your registering form on our website, you see that you can fill in which campus you would prefer to live in. We will of course do our very best to assign you in a preferred Campus. However, we can not guarantee your preference.
Handover of the room
Have you completed your studies or are you going to move? You need to hand over your room clean, empty and undamaged. If the check reveals that something is amiss, you will be given 48 hours to solve the issues that have been communicated to you. If you cannot hand over the room as agreed, we will unfortunately be required to recover the repair costs from you.
Checks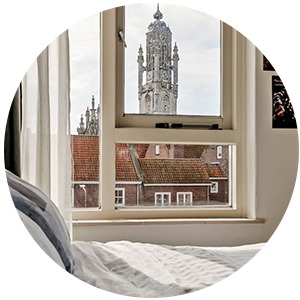 "Living together and making memories."